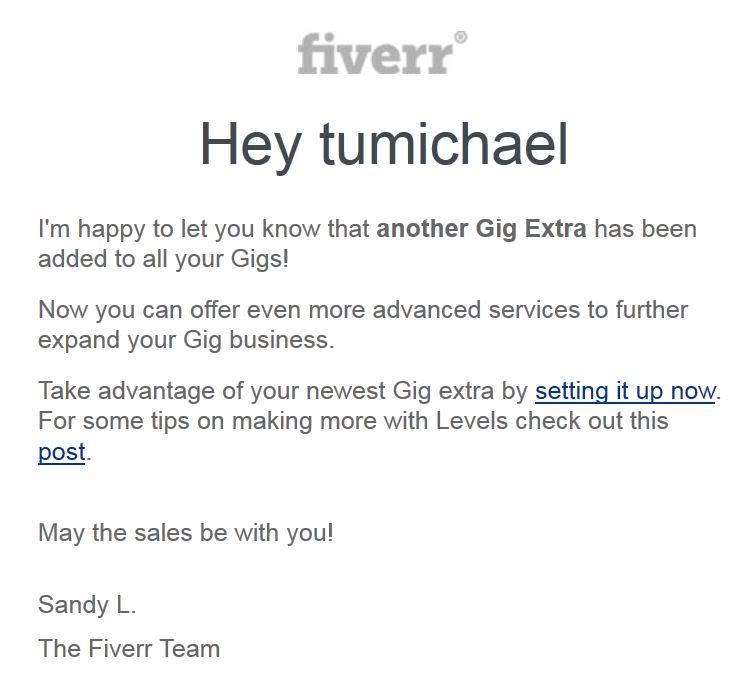 Today I received an email from Fiverr! The email said that another gig extra had been added to all of my gigs. As some of you may know, my Moondancing gig has been one of the most popular gigs on Fiverr. It has been promoted as a Featured Gig and often appears on the homepage of Fiverr.
Although I haven't been promoted to Top Rated Seller yet, I did manage to gain back 100% positive rating of my Fiverr account. With this little achievement, it is a chance for me to offer some more extra gigs within one gig. Hopefully I will be promoted to Fiverr Top Rated Seller soon!
For anyone who is not familiar with Fiverr, I encourage you to visit the "Make Money Online" section and probably start earning some easy bucks with adf.ly first.