Before 1969, if setting foot on The Moon was considered crazy, then the U.S proved it wasn't by launching Apollo 11.
Before 2011, if holding a Moondancing contest in Vietnam was considered impossible, then the MJFCVN community proved "anything can happen" by hosting "Dancing the dream"!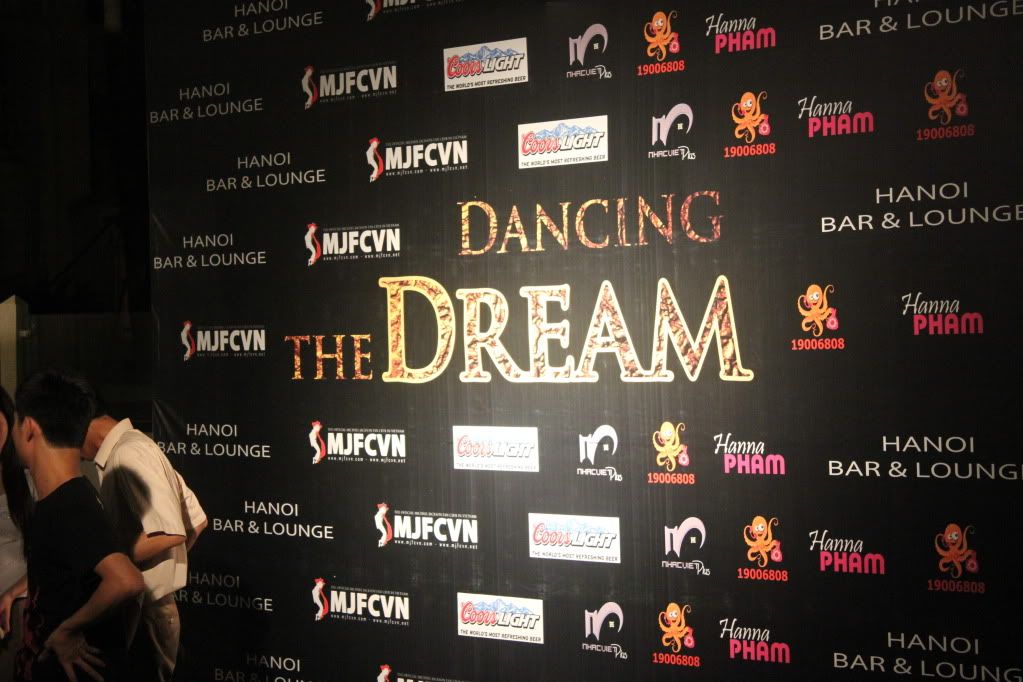 Some of you might think the comparison above is ridiculous. Well, not for me. I really want to emphasize the revolutionary role of this contest.
"That's one small contest for a community, one giant leap for a whole trend"
(based on Neil Amstrong's quote).
"Dancing the dream" Contest Season 1 has ended, you can watch all videos in the final round here.  I am sure this contest must have left a deep impression for all of the participants…
Vietnamese Moondancers, do you know what made you all unique? It is neither your beautiful outfits nor incredible dancing skills, yet they are still important. One can afford expensive outfits if they have enough money and willing to pay. Dancing skills are various. Practice makes perfect. With enough amount of practice, anyone can do the Moonwalk. And you are Moondancers of different age, gender, proffession. Thus, I myself will not appreciate those who show-off Moodancing moves throughout a performance, or compare who does the Moonwalk more smoothly. There is something much more imporant, it is the PASSION within your dance moves as well as the INSPIRATION you can deliver to others!
Tell me, Moondancers of Vietnam, how do you feel when you perform onstage, in the name of The King of Pop – Michael Jackson? Can you feel both your body and soul blend into the melody? Can you feel you suddenly become a part of the songs?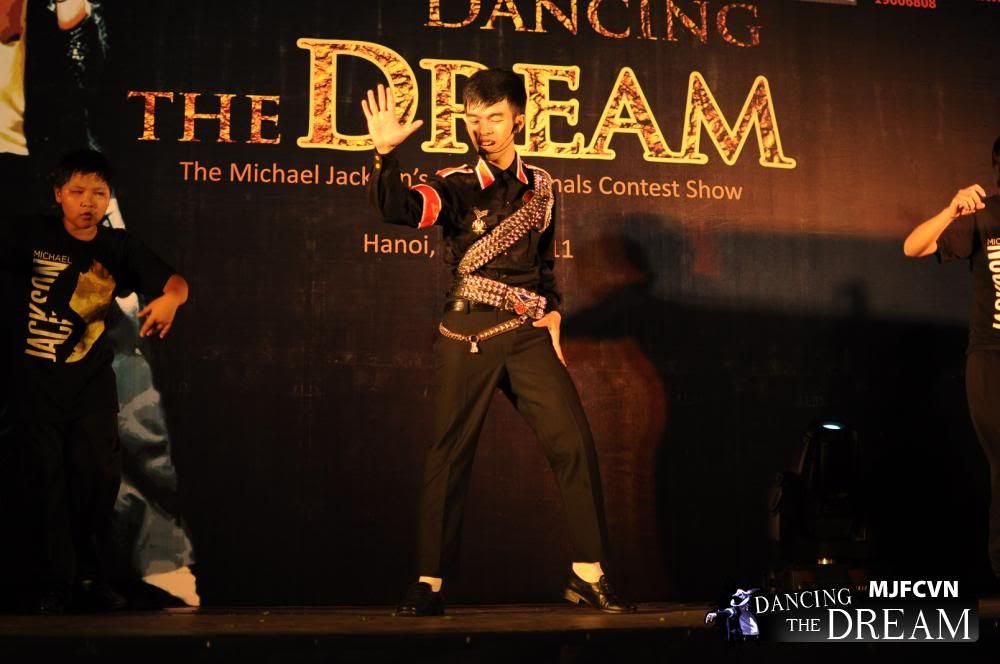 "Dancing the dream" is somehow similar to its name. For a short moment onstage, you have been living in a dream world. And just like a dream, although it is not real but it is all YOURS. You rule and own the stage, just like you rule your own world and dream. You become a person that you have ever dreamed of. You do things that you have never imagined before.
For me, this contest is already a dream become true. I have always dreamed of a contest in which we can dance to Michael Jackson's music totally. And yes, I dream a dream that Moondancing will become a trend that more and more people will practice, perform and maintain the legacy of The King of Pop, for his image is always in our hearts. Oh, my beloved Moondancers, do you know what I love and admire most in this "Dancing the dream"? Beyond the feeling full of excitement while watching you rule the stage, I love the way you are offstage. You all return to your own personallities with innocence, bright smiles, harmony. I love the way you join your hands as if there had never been any competitions.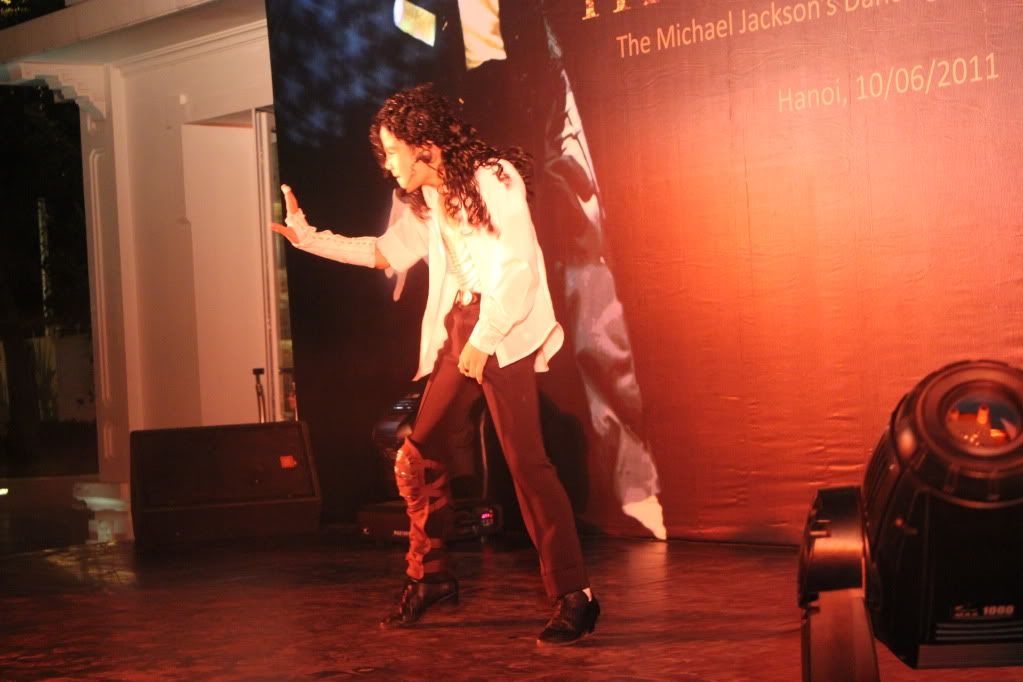 I can see little boys who barely know those glorious days of Michael Jackson danced to maintain his glory
I can see an used-to-be-introvert boy who surpassed Michael Jackson's shadow to create his own unique style
I can see girls who didn't hesitate to stand onstage and perform with a real passion in their eyes
I can see those who didn't wear much make-up but still delivered the MJ's spirit into their own performances
You know what, Moondancers of Vietnam…
The image of The King of Pop Michael Jackson appeared in every single move of yours
"Dancing the dream" season 1 has come to an end. However, I supposed that it has left a deep impression, just like other sweet dreams you have ever had. And despite this is a contest, personally I think there are no losers at all.
By having bravery to stand onstage and experience the magic of Moondancing, to practice and perform one of the most sophisticated dance moves, you have won against yourselves to become a part of The King of Pop!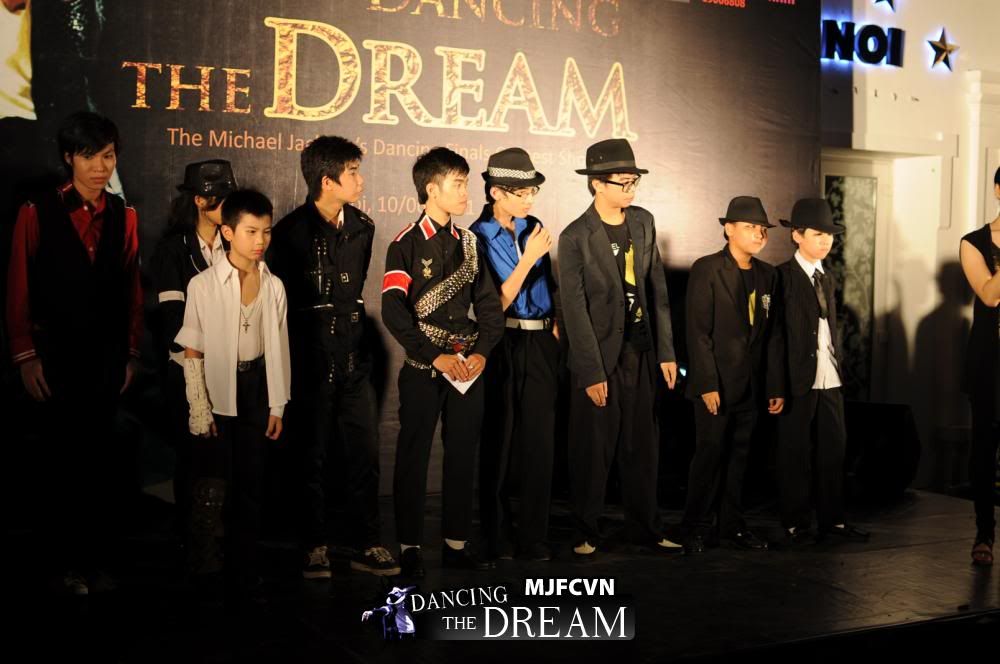 ALL of YOU are already WINNERS!
Long live MJFCVN!
Long live the King of Pop, Michael Jackson!