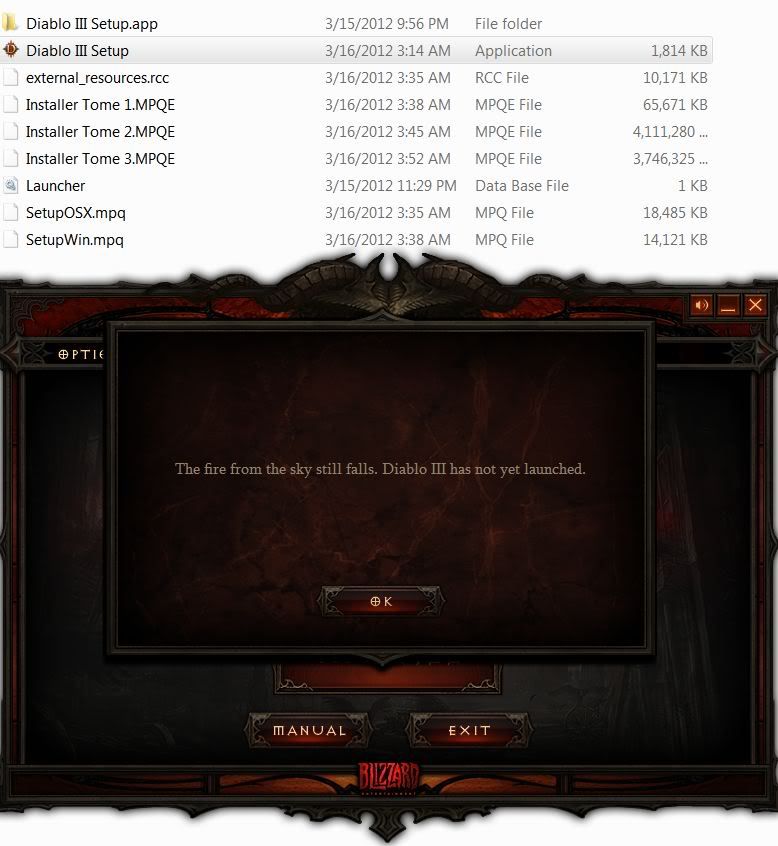 In the previous post, I wrote about Diablo 3 Official Released Date, and I was so excited that I pre-purchase the Digital version right away. But on second thought, I think some of you might consider before deciding to pre-order the box set or pre-purchase the Digital version. These are some pros and cons that I would like to share:
Diablo 3 Pre-order Pros:
– The obvious benefit of pre-purchase Diablo 3 Digital version is that you have an access to download the game installer as soon as the transaction is completed.
– After the completed download of Diablo 3 Installer, you just have to wait until the launch time on May 15th to play the game. Yes, by the time the game is launched, you will be able to play without going out to buy or waiting for it to be delivered at your place.
– No worries about "queuing", or "out of stock".
– You can copy this installer to another HDD, or even upload it on your online storage as a back-up to install later.
Diablo 3 Pre-order Cons:
– It's the feeling of touching the real masterpiece's cover, smelling the booklet's paper, and enjoying the incredible design of the box set when you go out to buy a real piece of Diablo 3 box set.
– The Diablo 3 Collector's Edition offer some great bonuses that you really want to consider buying.
– Looking at the Diablo 3 Installer folder but unable to play is really an annoying feeling.
Anyway, I still don't regret pre-purchasing the game. I've been waiting for this game desperately!
How about you? Have you pre-ordered? Please share your feeling in the comment section below