This is a facebook's note which I posted in mid-February, 2011. Today, I would like to make this as a tribute to my Dad. I also edited a bit due to some writing errors.
Happy Father's Day! I love you, Dad!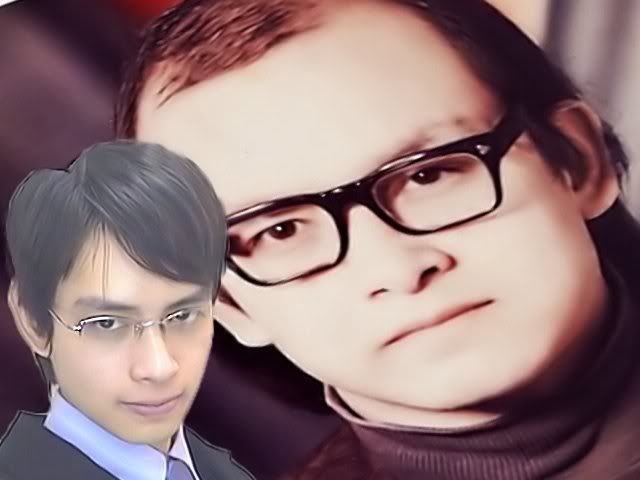 I remember
When I was only a small kid
My father taught me English by pointing at many colorful pictures
"Follow me, read out loud, alright?"
He taught me basic grammar and pronunciation
I remember
When I was only a small child
My timetable was full of extra-classes
English, Math, and many others
After class, it was self-study time
Which was also instructed by my father
I remember his strict rule
"No meal, no break time
Until you finish them all"
I remember his strict words
"Study well or you will become nothing than a beggar"
I remember I often wondered
"What's the meaning of living?
To do a routine like a machine
Or to live like a care-free wind"
I remember I often asked myself
"What's my freedom and happiness?
Is it making my parents happy and proud by studying well
Despite how bored, tired and unhappy I feel?…"
Be a good boy
Be a good student
But
Emotionless,
My world was like that…
Then came the Moondancing,
I found a new world!
In which I expressed my emotion to the fullest
I found a new "ME"
"Stop it and focus on studying!!!" shouted my father
And for the first time in my life
I disobeyed!!!
How many times had I quarreled with my father?
How many times had I ran into my room, slammed the door?
Before he passed away?..
I don't remember…
"Prove to me, son
Prove that you can balance your life
Dancing is your PASSION, I cannot stop you..
Fine,
But having a job, which is as stable as possible, is your DUTY
Please, don't earn a living by only dancing
And whatever you do, take a good care of your health
Cause you have a family to take care
As soon as I pass away"…
And for the first time in my life
Totally hopeless and helpless
I cried in vain…
Father…
Thanks to your strictness, I become stronger
Thanks to your words, I become more determined
PASSION and DUTY
Balance them!
I will keep that in mind!
Father, look at what and how I have been doing
Once again,
I don't know how far I may go
But one thing is certain,
I will never stop!
Father…
Happy Your Day…
Rest in peace…